Novuna business area tiles
Creating opportunities for all our people to fulfil their potential
At Novuna, we believe our business is about our people. But don't just take our word for it. Hear why our colleagues think Novuna is a great place to work below.
Why work for us
When you join Novuna, you become part of our caring, collaborative family. We have been recognised as a Glassdoor Best Place to Work, ranking 15th nationally in 2023! This reflects our culture of decency, unity and sincere commitment to employees.
At Novuna, we believe anyone can make meaningful improvements in financial services. Together, we work to make that a reality for our customers, while also enabling your career growth and wellbeing. Our people describe a friendly atmosphere where colleagues genuinely support one another and live our values of harmony, sincerity and pioneering spirit.

Why Novuna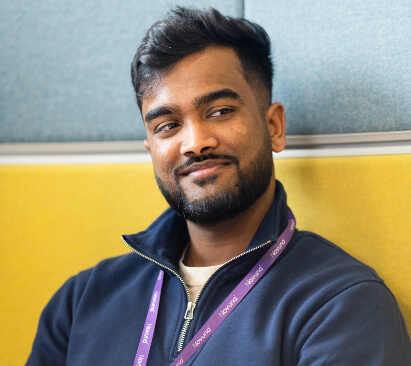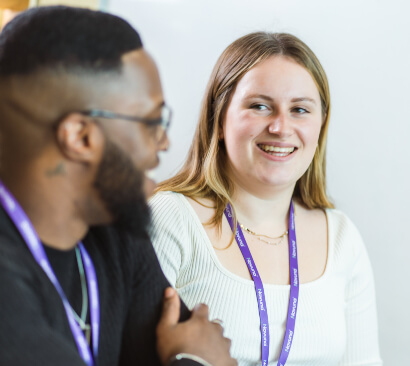 What we offer
At Novuna, we invest in our people through competitive pay, bonuses, tailored benefits, and recognition. We also provide hands-on learning via our graduate program and apprenticeships.
We aim to support professional growth by giving challenging work, mentoring, and an engaging environment.
Employees can access resources to help them perform their best through ongoing development. Discover more about how we support and reward our team to thrive personally and professionally.
Awards
From the blog

Novuna Ranks 14th on the 2023 Inclusive Top 50 UK Employers List
Read more


Novuna Honours Black History Month Through Uplifting Discussions
Summary
Throughout October, Novuna celebrated Black History Month by holding thoughtful conversations about the contributions and experiences of colleagues from diverse backgrounds. The theme for
Read more


Tips from Talent Acquisition: How to stand out to Novuna recruiters
Summary
Starting a new job search can feel daunting. You may be wondering - how do I make my application stand out? What are companies looking for? To find out, we went to the experts and sp
Read more


The importance of implementing an employee-first culture within the modern workplace
Summary
We spoke with HR Director Neil Hayward recently to catch up on all things people, in particular, what Novuna is doing to foster an employee-first culture.No matter the industry, it is vita
Read more


Maximise Your Potential in Risk & Compliance at Novuna
Summary
At Novuna, the Risk team brings together experienced leaders and emerging talent in a collaborative environment focused on development, knowledge sharing, and collective success.
Read more


Thriving in Risk and Compliance: Sian's Novuna Story
Summary
Introducing our new blog series, "My Story," where we delve into the experiences and journeys of our colleagues at Novuna. Our first feature is Sian Samuel, Legal Recoveri
Read more


Making an Impact: Net Zero Week and Volunteering for a Sustainable Future
Summary
We're marking Net Zero week and at Novuna, we believe that creating a sustainable future requires action, commitment, and collaboration. That's why we are proud to be partnered with Hubbub, our Sustai
Read more


Celebrating Pride Month at Novuna: Allyship. More than just being supportive
Summary
June is an important month for the LGBTQ+ community, celebrating Pride Month worldwide. It's a chance to celebrate diversity, stand together, and promote inclusivity in all aspects
Read more


Celebrating Pride Month at Novuna: Rob's story
Summary
At Novuna, we take pride in fostering an inclusive environment where every individual feels valued, respected, and empowered to be their authentic selves. In this blog article, we hear from Rob Slade,
Read more


Celebrating our apprentices this National Apprenticeship Week
Summary
This week is National Apprenticeship Week and at Novuna we're celebrating apprentices past and present. The theme this year is 'Skills for Life' and apprenticeships are part of our commitment to our p
Read more